For other Pokémon x Undertale, see Undermon and Pockettale. And lastly, Trainertale.
Pokétale is a world where all the monsters are Pokémon. Frisk is an Eevee, Alphys is a Cubone, Undyne is a Swampert, and so on.
Another Pokémon crossover can be found on the same tumblr, where all the main characters are Gym Leaders, Elite Members, or (in the case of Frisk) Pokémon Trainers. The area it takes place is known as the Ebott region. There is actually a ROM hack being made for this AU.
Information
Edit
Characters Design
Edit

This is an artistic crossover AU that doesn't have any back story or canon currently. Each one of the in-game characters are represented as Pokémon that seem to match their designs.
Kangaskhan
Shiny Mega Ampharos
Nidoqueen
Delphox
Napstablook
Edit
Shuppet
Metapod
Porygon
Drifloon
Yamask
Rowlett
Pikachu
Totodile
Gengar
Cubone
Duskull
Houndoom
Glalie
Sableye
Weavile
Zoroark
Riolu
Mega Gengar
Mega Lucario
Mega Glalie
White Kyurem
Shedinja
Charmeleon
Hitmonchan
Marowak
Monster Kid
Edit
Swampert
Feraligatr
Garchomp
Vaporeon
Mega Swampert
Mega Garchomp
Mad Dummy
Edit
Slurpuff
Wobbuffet
Meowth
Meowstic
Skitty
Purrloin
Weavile
Cubone
Shiny Charmeleon
Dragonite
Heliolisk
Ampharos
Magnemite
Rotom
Magnezone
Metang
Metagross
Mega Mawile
Aegislash
Lopunny
Gallade
Sylveon
Mega Gallade
Deoxys (Attack Form)
Spinarak
Ariados
Joltik
Galvantula
Mareep
Skiddo
Nidoran♂
Jirachi
Shiny Umbreon
Espurr
Zorua
W. D. Gaster
Edit
MissingNo.
Unown

Unown G
Unown A
Unown S
Unown T
Unown E
Unown R

The Ghost from the Lavender Town
Gastly
Haunter
Muk
Magneton
Spiritomb
Ghost Marowak
Buried Alive White Hands
Mewtwo
Mew
Annoying Dog/Toby Fox
Edit
Lillipup
Furfrou
Smeargle
Castform (Sunny Form)
Marowak
The Ghost from the Lavender Town
MissingNo.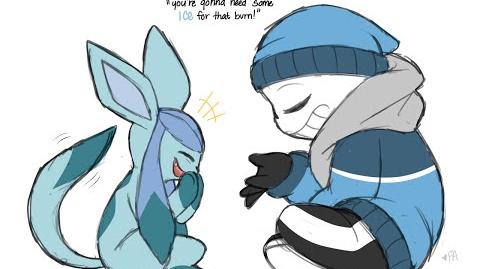 Ad blocker interference detected!
Wikia is a free-to-use site that makes money from advertising. We have a modified experience for viewers using ad blockers

Wikia is not accessible if you've made further modifications. Remove the custom ad blocker rule(s) and the page will load as expected.